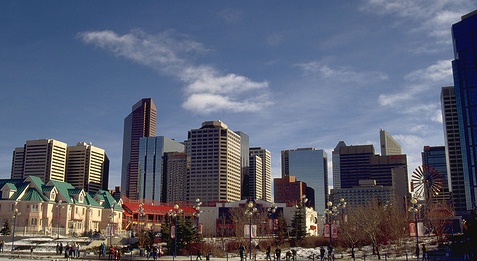 There is a growing call for stepping up efforts to rein in on money laundering in the real estate industry in Canada after media reports showed many firms have not complied with regulations intended to flag dubious property transactions.
The Canadian Press reported recently that at least 85 firms have not fully implemented compliance plan despite suspicion of money laundering in many cases. Real estate companies have to submit a compliance assessment report to the Financial Transactions and Reports Analysis Centre of Canada (FINTRAC), the Canada's financial intelligence unit under the Proceeds of Crime (Money Laundering) and Terrorist Financing Act.
The media report was based on data obtained from Fintrac that facilitates the detection, prevention and deterrence of money laundering and the financing of terrorist activities.
The data was compiled from 337 compliance assessment reports that were submitted to the federal anti-money laundering agency from roughly 1,000 companies in the real estate sector. There are about 20,000 real estate companies overseen by Fintrac.
Data obtained from Fintrac through an access-to-information request showed that of the 85 companies studied, 38 companies had only partially implemented a compliance regime while another 47 had not at all.
"We can have the best rules possible around keeping laundered money out of our real estate market, but if no one is enforcing those rules, what good are they?'' David Eby, the NDP housing critic in British Columbia was quoted by huffingtonpost.com.
"The realtors appear not to be taking the rules or the reporting obligations seriously, and Fintrac seems to be not too concerned when they see mass non-compliance.''
"I just wonder how many more audits with dismal results like this have to be returned to Fintrac and the federal government before they decide to really crack down,'' Eby said.
The Real Estate Council of Ontario said it will remind its members of their legal obligations as a result of The Canadian Press' report.