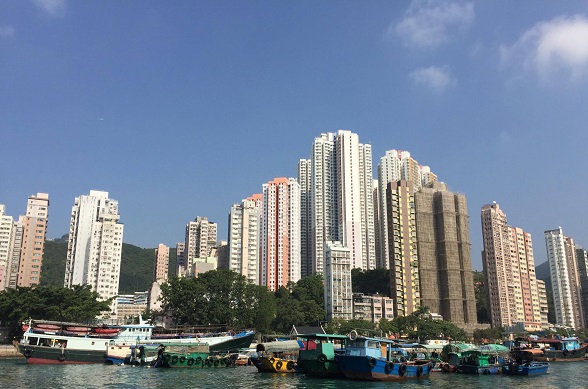 Home sellers are usually advised to spend money on marketing homes. But one Hong Kong developer has reversed this age-old wisdom and is requiring prospective buyers to deposit nearly US$1 million just to view a luxury condominium complex.
The amount is refundable, but will ensure that only high-end buyers tour the Sun Hung Kai Properties condos which offer sweeping views of Hong Kong's Victoria Harbor. The company's real estate agents are asking prospective buyers to deposit 7 million Hong Kong dollars (US$900,000) to tour any of the 10 luxury apartments in the complex.
A Sun Hung Kai spokesperson has claimed that the viewing arrangement is "not uncommon" for high-end properties Hong Kong, calling the apartments "rare and of high quality."
After depositing 7 million Hong Kong dollars, prospective buyers will be allowed to tour a model apartment in the complex for a maximum of 90 minutes, according to reports. The buyer will have to purchase at least two units in the complex and may have to enter a bidding war if there are more offers than the units available for sale.
The Demographia International Housing Affordability Survey rated Hong Kong the world's least affordable urban center to buy a home for the seventh year in a row. The city's apartments cost 18.1 times gross annual median income in the third quarter of 2016 in a study of 406 cities around the world.