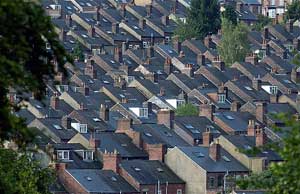 Landlords are now less enthusiastic about the UK residential sector due to recent policy changes, according to a survey conducted by the Royal Institution of Chartered Surveyors (RICS).
Nearly two-thirds of chartered surveyors surveyed by RICS said more landlords would exit the market than join it in the coming year.
Over 60% felt landlords would exit the market over the coming year, while only 12% felt there would be a greater number of entrants. Moreover, for the next three years, 52% felt there would be a net reduction in landlords, with only 17% suggesting an increase.
The UK government recently increased the stamp duty levied on newly-purchased second and subsequent properties with a surcharge of 3%, after complaints from first time home buyers that they were getting into bidding wars with landlords on affordable homes, and that as a result, first time buyers were being priced out of the market.
The increase, and the probable reduction in the availability of rental properties, will likely cause increases in private rents to outpace house prices over the next five years. RICS' members predicted that rents will rise at 3% a year for the next five years compared with an annual 2% increase in house prices.