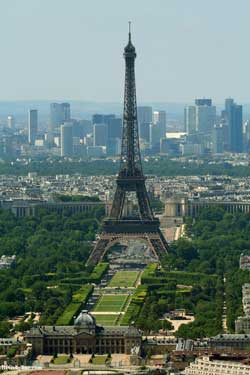 Foreign nationals leaving Paris residential properties unoccupied for long periods are to pay three times normal council tax, under a newly-voted rule. Foreign owners currently pay 20% council tax in addition to the tax residents pay. The authorities will increase the tax to 60% for unoccupied residential properties.
By increasing council tax, the government seeks to deal with the problem of housing shortages in Paris.
Ian Brossat, the Communist deputy mayor in charge of housing was quoted as saying that the aim of the tax was to ensure that Paris did not end up like London, with the working and middle classes increasingly priced out of the housing market. "That is exactly the model we want to avoid here in Paris," he told The Telegraph.
Non-resident owned homes make up 10%, or around 107,000 residences, of the 1.1 million homes in Paris. The number of homes owned by foreign nationals has increased by 43% over the last 15 years. This growing trend is depriving Parisians of homes and driving up rents, the city argues.
The proposed rise in council tax for non-resident owners would bring an estimated extra 43 million euros a year into city coffers as well as making more affordable housing available to permanent Parisians.
The new tax plan is the latest in a series of measures the council, led by Socialist mayor Anne Hidalgo, has taken in recent years to try to ease the housing shortage.
Last year rent caps were a rolled out across the greater Paris region, to the dismay of real estate agents and property owners.
The city is also fighting an ongoing battle with Airbnb, which now must collect tourist taxes from renters.
Estate agents in Paris differ on whether the plan to triple council tax would discourage investors buying second homes in Paris. But several agreed that the measure would probably fail to achieve its stated aims.
"This would stop people buying in the future, but I don't think it would make anyone who is already an owner (of a second home in Paris) either sell or rent out their property long-term," said Trevor Leggett, whose estate agent's of the same name handles thousands of properties across France.
"It's bad press for Paris at a time when they are hoping to attract people from London who might want to relocate due to Brexit," he said.
But Alon Kasha, the owner of A+B Kasha, an estate agents which specializes in high-end property for foreign owners on the Left Bank, said the new measure would have limited impact.
"It's a non-issue," he said.
He noted that a rise of 60% on council tax of around 1,500 euros a year on a property worth a million euros would deter few people from buying.
"People might groan for a second but I don't think it would affect the value of a property," he said.