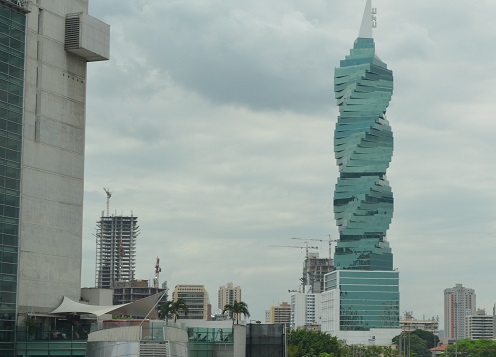 Trend: property values are now rising strongly in Panama's most sought-after areas, according to local property experts. There is strong foreign property demand, particularly from the U.S., Canada, Venezuela and Colombia. However, there are no price tics for Panama.
Analysis: The expanded Suez Canal will boost transits from larger ships on the eastern US-Asia route. Large public works projects, including a second and third metro line and urban renewal of Colón - will keep GDP growth rates above 5% in 2017-18, before a US slowdown in 2020 hits the economy.
Rents, rental yields: good yields in Panama at 5.75%
Apartment costs are moderate in Panama, at around $3,606 per sq. m.
Panama: city centre apartment, buying price, monthly rent (120 sq.m.)
Buying price
Rent per month
Yield
Panama City
$432,720
$2,075
5.75%