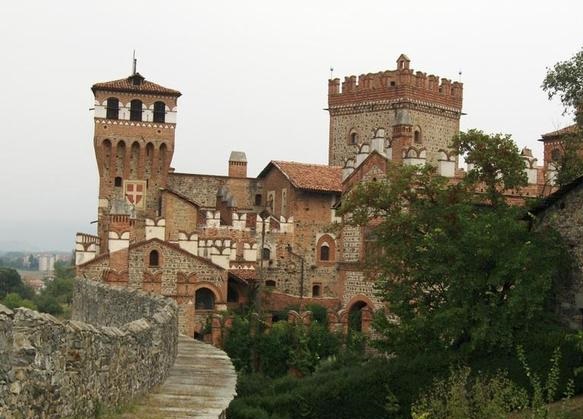 Become owner of a castle in Italy without paying a penny!
The Italian government is giving away 100 ancient properties including ancient houses and castles, to anyone willing to restore and convert them into tourist facilities such as restaurants and hotels.
Why? To reduce excess crowding in Italy's major city centres, now oversaturated with tourists.
The properties being offered are unoccupied and located at lesser-known tourist destinations with lots of potential. Tourists shun these attractions primarily due to the lack of adequate facilities, the government believes.
The project is part of Italy's Strategic Tourist Plan.
The properties include old houses, inns, farmhouses, monasteries and ancient castles.
"The project will promote and support the development of the slow tourism sector," Roberto Reggi from Italy's State Property Agency was quoted as saying.
The scheme primarily targets individuals and businesses already taking advantage of Italy's 'Art Bonus' law. The law encourages individuals and businesses to invest in the restoration of cultural entities and in return they are offered a tax bonus equal to a deduction of 65% of their donation in favor of museums, archaeological sites, archives, libraries, theaters, and lyrical symphony foundations.
Anyone interested in the Strategic Tourist Plan need to make an application to the government. The successful applicants will be able to run these properties as tourist facilities for at least nine years. They will have the option to renew the contract for a further nine. In exceptional cases, the period of lease could be 50 years.
The Italian government is giving away nearly 100 properties in the first phase. Two hundred more properties are being identified and will be part of the project over the next two years.