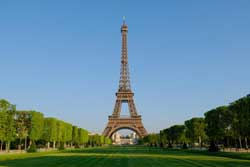 Investors looking for property in popular ski areas may want to turn their attention to the French region of the Alps.

The Alpine Property Market Spotlight report from Savills highlighted some of the top locations in Europe in which to invest in real estate for the winter season.

According to the firm, the country's strong tourism market and high demand for rental properties from visitors means "revenue streams provide more compelling investment opportunities, as well as lifestyle choices".

In fact, the researchers discovered that of those who purchase real estate in the Alps, 62 per cent do so for both investment and lifestyle reasons.

The most expensive locations for properties in the French Alps are Val d'Isere, Courchevel and Megeve, while destinations such as La Plagne and Morzine may be more affordable.

Last month, the Knight Frank Ski Index highlighted the growth in summer tourism in some regions of the Alps as a factor that has helped boost rental incomes for property owners in the region. Head of residential research at the organisation Liam Bailey noted that the French resorts have established themselves in this niche market and offer far more than just skiing breaks.