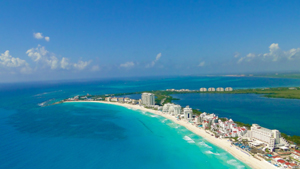 Since word got out that foreigners may soon be allowed to own Mexican beachfront houses, property developers, investors and buyers have been scouring Mexico's Pacific coastline for hot deals.
Foreigners cannot now own land within 50 kilometres of the coast or 100 kilometres of an international border in Mexico, because of a 100-year old restriction written into the country's 1917 constitution. To exercise property rights they must partner with a Mexican bank and sign a fideicomiso agreement, which has a 50-year term, annually renewed. The bank holds title, but the foreigner is given authority to manage and control the property. Getting into a fideicomiso is complicated, and foreigners typically dislike the process.
In May, Mexico's House of Representatives approved a constitutional amendment removing restrictions on foreign ownership of residential property along coasts and borders. Sponsored by both the Institutional Revolutionary Party and the National Action Party, the amendment is now with the Senate.
President Enrique Pena Nieto is pushing for freer entry of foreign capital into Mexico, and the amendment is part of this. He has also supported opening Pemex, the state-owned oil company, to foreign and private investors. The president seems likely to muster the needed votes to push through the constitutional changes.
Americans and Canadians have long favoured Mexico, which is near, and has a lower cost of living. With the beachfront property restrictions removed, Mexico will become even more attractive.