Nationwide house prices were almost steady during the year to Q1 2019
After almost eight years of uninterrupted growth, Norway's housing market is cooling sharply. The inflation-adjusted nationwide house price index rose by a miniscule 0.04% during the year to Q1 2019, after y-o-y declines of 1.05% in Q4 2018, 0.32% in Q3, 0.73% in Q2 and 3.01% in Q1. Quarter-on-quarter, house prices increased 2.36% during the latest quarter.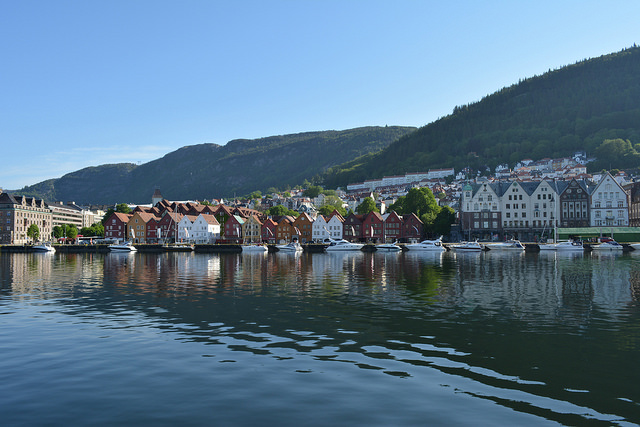 The slowdown can be partly attributed to the implementation of stricter mortgage rules on January 1, 2017, which were focused on restraining house prices in Oslo. In 2018, the total number of residential property sales in Norway fell slightly by 0.6% from a year earlier, according to Statistics Norway. In Oslo, sales fell by 1.2% over the same period.
Norges Bank kept the key rate at 1% in May 2019, after two rate hikes in the past nine months, in an effort to rein in inflationary pressures.
Rents, rental yields: rental yields are low at 3.13%
Oslo apartment costs are expensive at around €8,162 per sq. m.
Norway: typical city centre apartment buying price, monthly rent (120 sq. m)
Buying price
Rate per month
Yield
Oslo
€ 979,440
€ 2,556
3.13%
Recent news: Europe's Brent crude oil spot price averaged US$71.23 per barrel in April 2019, slightly lower than the previous year and far below the average price of US$107.64 per barrel from 2011 to 2014. Falling petroleum prices have hurt Norway in recent years, with the economy growing by just 1.1% in 2016 and 1.4% in 2018, after growths of 2% in both 2014 and 2015. Petroleum is the country's largest industry, accounting for more than 20% of GDP, and around 47% of exports by value.
In Q1 2019, the Norwegian economy grew by 2.5% from a year earlier, up from a 1.9% expansion in the previous quarter. The mainland economy, which excludes petroleum activities and related ocean transport, expanded by 3.7% y-o-y in Q1 2019, an improvement from the previous quarter's 2.6% growth. The economy is projected to grow by 2% this year and another 1.9% in 2020, according to the International Monetary Fund (IMF).