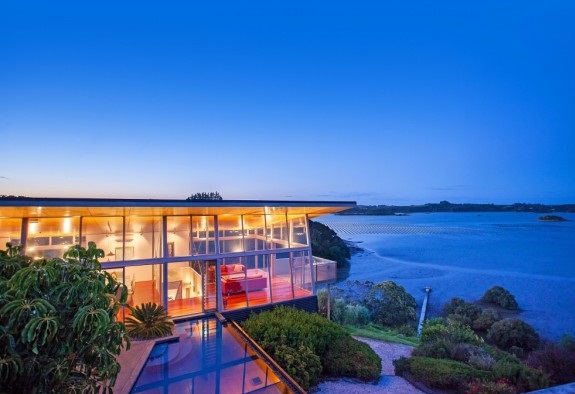 New Zealand's most expensive home of 2017 was recently sold for $28,888,000 to an Asian, according to local media reports. The transaction came to the light shortly after the New Zealand government announced plans to ban foreign buyers from purchasing existing properties.
The two-storey property in the coastal suburb of Takapuna in Auckland offers sweeping views of the ocean and sits beside a public accessway to the beach. It has a tropical planting, gatehouse, separate guest house and a tennis court.
There are reports that a popular Chinese property website is pushing Chinese buyers into the New Zealand housing market before the ban comes into force.
Housing Minister Phil Twyford recently expressed concerns about an aggressive promotional campaign to be run by the website from December 1 to 31. The campaign will specifically target Chinese buyers.
Twyford said that campaign was precisely why the Government was moving on the foreign buyer issue.
"This just confirms the need to ban the purchase of existing houses by overseas speculators. The Labour-led Government will put that ban in place within our first 100 days in office," Twyford was quoted as saying.
"You can't blame people for trying to make a dollar but it's the Government's job to ensure the housing market works for New Zealand. That's why we're stopping people who don't have the right to live here from buying houses here. Our houses need to be affordable homes for New Zealand families, not an investment asset for wealthy overseas speculators," he said.
Earlier this month, prime minister-designate Jacinda Ardern said that the government would ban foreign buyers from purchasing existing homes, given the acute shortage of housing for native citizens. The ban will apply to only non-domiciles.
Buying homes in New Zealand has recently become sort of "apocalypse insurance" for super wealthy foreign nationals. It was reported that a surprising number of Silicon Valley's super-rich were buying home in New Zealand to protect themselves against a doomsday scenario like a nuclear attack, or political meltdown in America.