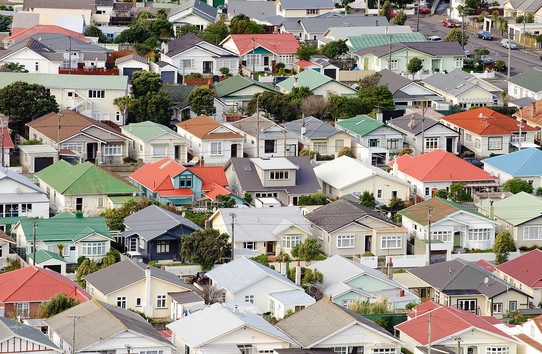 The sharp decline in house sales this year in New Zealand indicates that restrictions imposed by the government are finally doing their job - slowing the market.
The Real Estate Institute of New Zealand (REINZ) released the latest national house data, showing national house sale volumes fell 24.5% in July compared to the same month last year.
REINZ has called for restrictions to be relaxed to bring relief to first time home buyers.
"The LVR restrictions have done their job of slowing the market, but now it seems they are acting as a handbrake, which is why REINZ is calling for LVRs to be reviewed for first-time buyers," chief executive Bindi Norwell was quoted as saying, referring to tightened Loan-to-Value (LVR) requirements imposed by the government to rein in surging home prices.
Norwell said that home sales had dropped significantly primarily because the banks tightened their lending criteria and LVR restrictions.
"This creates an intimidating barrier to entry to the real estate market, particularly for those saving for their first home," she added.
The Reserve Bank of New Zealand has however showed no indication of relaxing lending restrictions. It did not reduce the Official Cash Rate that many people in real estate industry were expecting.
"House price inflation continues to moderate due to loan-to-value ratio restrictions, affordability constraints, and a tightening in credit conditions. This moderation is expected to persist, although there remains a risk of resurgence in prices given continued strong population growth and resource constraints in the construction sector," the Reserve Bank said in a statement.