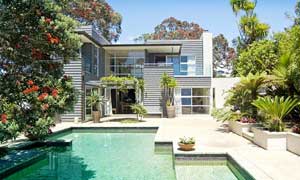 An external shock could trigger a major correction in housing prices in New Zealand, an international rating agency's new report has warned, causing a crisis for New Zealand's banking system.
House prices in New Zealand are sensitive to developments in the economies of China and Australia, its two biggest trading partners, a report prepared by Standard & Poor's has warned.
"Persistent house price inflation in New Zealand could trigger the risk of a sharp property price correction sometime in the future, particularly if there is an external shock to the economy...We are of the view that a hard landing in China could potentially have a material impact on the New Zealand banking system," noting that house price corrections could trigger significant bank credit losses.
A hard landing in China could result in a huge deterioration in the terms of trade, weakening the country's export earnings and business and consumer confidence, and impacting labour market and household debt-servicing ability, says the report. Residential property loans account for about 60% of total lending by the banking sector in New Zealand.
Continuously rising home prices been a cause of concern in New Zealand, forcing the Reserve Bank of New Zealand to come up with loan-to-value ratio (LVR) restrictions on mortgage lenders in October, 2013.
Banks have been restricted from issuing more than 10% of new residential loans to customers who have a loan to value ratio (LVR) of more than 80%, i.e., generally customers should at least deposit 20% of the home's value.
The last couple of months saw a cooling of the New Zealand's housing market, with prices falling in December and January, and sales down in December, according to the Real Estate Institute of New Zealand (REINZ). Quotable Value reported last week that the nationwide residential values had increased 9.6% year-on-year to January.