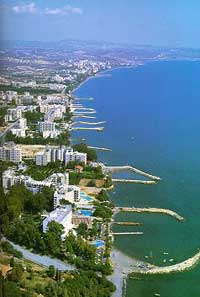 A new development in Cyprus which encompasses a marina, waterside apartments, restaurants and leisure facilities is expected to provide a boost to the Limassol property market.

The project was showcased this weekend (March 18th) at the Dubai Boat Show 2012 and has attracted significant interest from Middle Eastern investors, with the scheme due to open in approximately nine months.

Kurt Fraser, sales and marketing director at Camper & Nicholsons Marinas, the firm operating the Limassol marina, explained the security, privacy and size of berths offered in the Cypriot location are among its biggest selling points.

"It is also exceptionally rare to have private villas with super yacht berths alongside. In the Mediterranean, Limassol Marina is the only one that comes to mind," he added.

Those hoping to find a home in Limassol may have to move fast to secure one of the 274 apartments or villas available, as the organisation revealed over €40 million (£33.3 million) has already been generated by sales of the Cypriot properties.

The development is likely to be seen as a welcome boost to Limassol's real estate market. Earlier this month, Cyprus Property News reported on figures released by the Department of Lands and Surveys, which showed the number of sales in the destination fell by 14.8 per cent in February, compared to the same month in 2011.