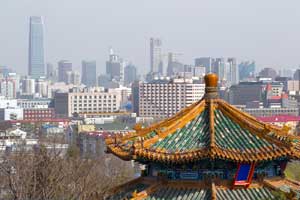 China will fast track legislation of real estate taxes on a nationwide basis to control rising house prices, consistent with policy goals set in the Communist party's newly approved 60-point long-term reform plan.
Housing demand brought about by rapid urbanization along with speculation has been driving prices up for both new and existing city homes despite sustained efforts by authorities at cooling down the overheating market. In October, China's National Bureau of Statistics said property prices in 69 of 70 major cities rose, with those in Beijing, Shanghai, Guangzhou and Shenzhen posting record year-on-year increases ranging from 16% to 21%.
To date, measures that have already been set in place to curb speculative buying include a 20% capital gains tax on sale of second and subsequent homes; a 70% down payment requirement for purchases of second homes; a ban on mortgages for purchases of third and subsequent homes; a prohibition on pre-sales for high-end properties; and, a restriction on apartment sales to unregistered residents. On a pilot basis and only for high-end and/or multiple properties, real estate taxation has also already been implemented in Shanghai and Chongqing, starting January 2011.
While details of the announced nationwide roll-out of the property tax, including when it will begin, have not yet been revealed, it is expected that the legislation will be aimed less at further raising local government revenues than at promoting social parity within the country. Thus, rates, scope and restrictions will likely be varied across China's cities, depending on their prevailing housing market conditions, in a way that will more evenly spread economic benefits.
The reform plan also envisages further relaxation of restrictions on Chinese nationals wishing to invest in property abroad. This will give them an alternative to investing in the local property market, which drives home prices up and beyond reach of most end-use buyers. While the Chinese are now already top buyers of property in several countries, they are still being held back by the annual quotas on how much yuan they can exchange into foreign currencies.
Real estate investment accounts for a sizable segment of China's GDP so a substantial slowdown in the property market would also decelerate the country's economic growth. For this reason, many expect that the nationwide roll-out of the property tax will be done gradually. China has until 2020 to fully carry out the measures laid down under the 60-point reform plan.