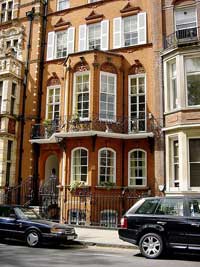 Support for rent controls is gaining momentum in the UK as continuously climbing property prices are making housing unaffordable for middle class and young families. The majority of people want the government to impose legal limits on rents for privately rented housing, a survey has found.
Nearly 59 % people showed their support for rent controls in the survey conducted by polling company Survation recently. Only 6.8% respondents were opposed. The remaining 34% didn't have an opinion on the issue, according to Survation.
In London, the ratio of people in favour of legal rent controls was even higher. Nearly 64.5% of those polled said that they "somewhat" or "strongly" supported mandatory rent controls. This should not come as a surprise given the sharp increase in housing prices in the capital following the real estate boom over the last couple of years.
Despite the consensus in public, no political parties have strongly come in the support of direct rent controls. While the Conservatives, Ukip, and Liberal Democrats haven't expressed their support, the Labour party has advocated an "indirect" way of dealing with the problem. The party seeks to control the rate of rent increase, rather than limit rents.
A few leaders from the party including London mayoral hopeful Diane Abbott have taken a slightly tougher stand on the issue, proposing introduction of a rent control system. As per the system, landlords would be made to pay a levy for every pound they charge above a "fair" rent, according to Abbott.
The Green Party is apparently the only political party that passed an emergency motion in support of a rent control policy in 2013.