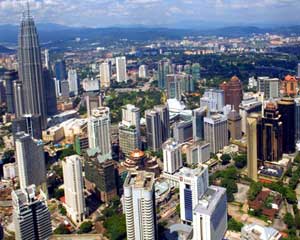 The Malaysian government has imposed new restrictions on foreigners looking to buy residential property in the federal territories of Kuala Lumpur, Putrajaya and Labuan. Foreign buyers cannot now buy a house priced lower than MYR 1 million ($304,800). The ruling is aimed at controlling property speculation and "to enable local interests to acquire quality properties", the government said.
Malaysia's federal territories enforced this new ruling from March 1 in compliance with a circular issued by the Economic Planning Unit (EPU) of the Prime Minister's Department.
The circular left it to the state authorities to decide the date of implementation in their respective state. Some states including Johar have announced that the ruling would be imposed from May 1, so that developers could get two months' time to sell residential properties previously offered to foreign buyers at or just above the minimum price of RM500,000 ($152,850) per unit.
Some states in Malaysia have set their own minimum floor price for foreign buyers. For example the Penang state government has set its minimum floor price for foreign buyers at RM1 million ($304,800) on the mainland, and RM2 million ($609,600) on the island.
The new curb has doubled minimum floor price of RM500,000 ($152,850) previously imposed in federal territories, and in most other states.
"This measure is undertaken to stabilise domestic property prices from excessive speculation activities, as well as to enable local interests to acquire quality properties valued at less than RM1 million per unit, especially residential units," said the EPU in a statement.
Rising housing prices are causing concern in Malaysia.
Several measures to control property speculation have been taken by the government recently. Last month, it announced that developers would soon be required to obtain permission before making bulk sales of more than four units. Last year, the government doubled the Real Property Gains Tax (RPGT) to 30% for properties disposed of within three years of acquisition.