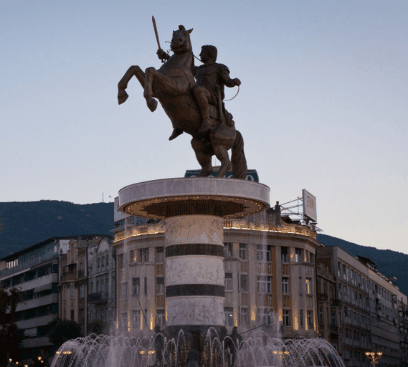 Trend: house prices fell 5.99% y-o-y in Q2 2017
Macedonia's housing market is struggling, with the nationwide average price of dwellings falling by 5.99% during the year to Q2 2017, in contrast with the y-o-y rise of 0.84% the previous year. On a quarterly basis, house prices increased slightly by 0.13% during the latest quarter.
Analysis: Since the global crisis, Macedonia's housing market has never truly recovered. House prices increased slightly by 1.19% in 2014 and 0.71% in 2015, but fell again by 0.91% in 2016.
Rents, rental yields: no yields are available in Macedonia
Skopje apartment costs are inexpensive, at €1,134 per sq m.
Recent news. Macedonia's economy expanded by 2.4% in 2016, from 3.8% in 2015, 3.6% in 2014, and 2.9% in 2013. Economic growth is projected at 3.2% this year and 3.4% in 2018, according to the IMF.