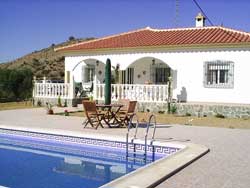 The cost of buying basic household items - and holiday treats - is considerably lower in Spain than in the UK.

According to the latest Post Office Family Holiday Report 2012, the Costa del Sol is one of the cheapest destinations in Europe for a getaway with the children in terms of the price of holiday essentials and weekly food shopping.

The Costa Blanca was also named in the top five cheapest locations for average vacation spending, while in the Post Office's recent Self-Catering on a Shoestring research, C'an Picafort in Majorca offered the best value on a weekly shop, while the Costa Blanca and San Climent in Menorca were in third and fifth places respectively.

For example, a typical family shopping basket - including items such as milk, butter, bread, toilet rolls, tea bags and cheese - came to £57.67 in C'an Picafort. In Brighton in the UK, the same goods cost £89.08.

With Spanish property prices down by 30.4 % on the peak recorded in December 2007, according to Tinsa, and the lower cost of living, more Brits may therefore be tempted to look into buying a home in the country.