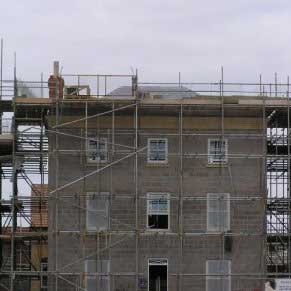 Overseas investors are increasingly targeting new-build residential property in the UK capital, according to the International Residential Investment in London report from Knight Frank.
Changing financial environments have given foreign buyers an incentive to head to Britain and the capital growth potential of London and opportunity for investment diversification is just two driving factors behind growth.
Experts have also cited the advantageous currency differential for many nationalities and the capital's wealth of top-flight educational establishments as part of London's appeal.
In 2012, overseas investors were involved in new-build transactions in the capital with a value of £2.2 billion. This is an increase of 22 per cent from 2011, when £1.8 billion changed hands.
While 52 nationalities bought new-builds in London last year, buyers from Singapore, Hong Kong, China, Malaysia and Russia were the most active, at 22 per cent, 16 per cent, five per cent, four per cent and three per cent market share, respectively.
According to Knight Frank, foreign interest will not diminish in the future, especially from key markets like China. The easing of restrictions on overseas capital transfer will also strengthen demand.
"International interest in London property is not a new phenomenon, but the economic and financial changes since 2007 have created a fresh model for overseas investment in new-build property. Agents report that the appetite for London property remains strong, and there is an increasing interest in London property from a widening range of overseas buyers, especially some emerging economies where economic growth has remained robust during the downturn," says Gráinne Gilmore, head of UK residential research.
House price growth slows
With house price growth slowing, property in the capital is also becoming more affordable for foreign investors.
Savills claim that annual price growth was at its lowest level in 2012 since the recovery began in 2009.
During the last three months of the year, price value increases slowed to 0.6 per cent, totalling an average rise of just 5.3 per cent for 2012. This is down on 21.3 per cent, 6.7 per cent and 14.2 per cent increases in 2009, 2010 and 2011 respectively.