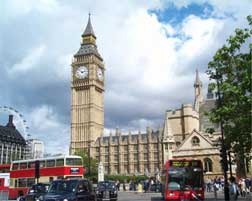 In September, London property sellers raised their prices by the biggest percentage in seven months as undersupply and the growing desire for safer investments boosted values.
According to property website Rightmove Plc, prices rose 2.4% in London (0.7% nationwide) in September after falling 3.4% (-2.1% nationwide) in August.
National house prices also rose 1.5% year-on-year in September to an average of £233,139. In London, prices rose 7.2% year-on-year to an average £427,889. The number of houses on the market in the city has also dropped 12% year-on-year to just less than 18,000.
Record-low interest rates and a growing demand for "safer" investments amid the volatile European financial environment are driving buyers to the London housing market. However, decreasing consumer confidence, the lack of mortgage products with higher LTV ratios, and the large deposits required by lenders could also prevent the market from truly recovering.
Source: Bloomberg