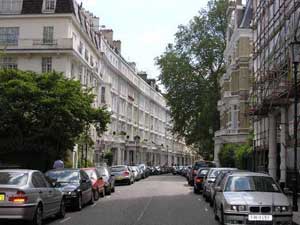 Rising inflation and dismal wage growth are slowing housing markets in Britain.
For the first in the past eight years, home prices fell by an annual 0.6% in London in September. Prices across Britain increased, but at their slowest pace in four years, according to Nationwide.
The rate of rise in home prices was over 5% in Britain before the Brexit vote - almost three times the current pace of growth.
London has been the most sough-after destination for wealthy property investors across the world, but the British capital is now the worst performing region in the country for the first time since 2005.
London is still the most expensive UK region, with an average house costing £471,761 (US$630,320) compared to the national average of £210,982 (US$281,893).
The outlook is not very positive for the rest of the country as well. Home prices rose by only 2% year-on-year in September, the weakest increase since June 2013. Home prices increased by 0.2% in September after falling by 0.1% in August in month-on-month terms.
Pressure on household incomes, caused by rising inflation and slow wage growth are some of the factors slowing the housing market across Britain, according to Nationwide.
The Bank of England is likely to raise interest rates in November. Experts said it can put more pressure on the residential property market.
Nationwide, however, said that a modest rise would probably not have a substantial impact.
"This is partly because the proportion of borrowers directly impacted will be smaller than in the past. In recent years the vast majority of new mortgages have been extended on fixed interest rates," Nationwide Chief Economist Robert Gardner was quoted as saying.