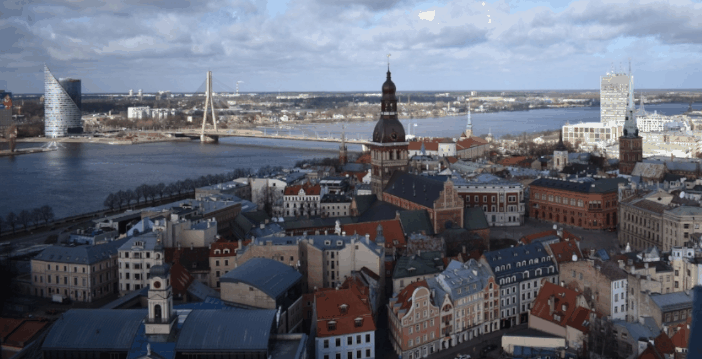 Trend: house prices up 4.68% y-o-y in Q2
Latvia's housing market remains robust with the average apartment prices in Riga rising by 4.68% during the year to Q2 2017, after y-o-y rises of 5.13% in Q1 2017, 5.85% in Q4 2016, 7.32% in Q3 2016 and 5.61% in Q2 2016. Quarter-on-quarter, house prices in the capital city increased 2.17% during the latest quarter.
Analysis: Housing market expected to remain strong amidst rising demand
House prices are expected to continue rising in the coming months amidst strong demand and healthy economic growth. In 2016, the number of apartment transactions in central Riga soared 17% from a year earlier, in contrast to a 9% decline in 2015. After expanding by just 2% last year, Latvia's economy is expected to grow stronger, with projected GDP growth by 3.2% this year and by another 3.5% in 2018, according to the European Commission.
Rents, rental yields: moderate rental yields of 4.26%
Riga apartment costs are around €2,618 per sq. m.
Latvia: city centre apartment, buying price, monthly rent (120 sq.m.)
Buying price
Rent per month
Yield
Riga
€ 362,640
€ 1,286
4.26%
Recent news: Latvia's economy expanded by a seasonally-adjusted rate of 4.8% in Q2 2017 from a year earlier, making it the second strongest economy in the EU, behind Romania, according to the Eurostat. The rapid expansion was mainly attributed to strong growth in industry and construction, as well as the services sector.