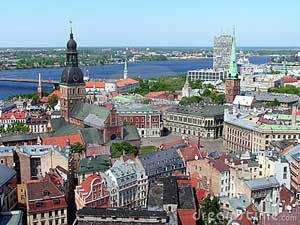 In September 2012, the changes in the standard-type apartment prices observed in the largest housing estates of Riga were minimal, within the range of 0.3%.
Thus, the average standard-type apartment price, like in summer months, has remained unchanged at 594 EUR/m², which is similar to prices recorded in April.
However, in spite this trend, housing vendors are often forced to further reduce the sales price to sell the property.
Thus, in many places, more frequently in the cheapest and unpopular residential areas, it is possible to find offers at increasingly lower prices.
The price reductions for apartments offered are mostly observed in the case of dwellings in satisfactory condition, sometimes with partial improvement of the interior decoration.
The average price this year is significantly 63.3% lower than during pre-crisis levels in July 2007, when the average price of a non-renovated standard-type apartment reached the highest ever value of 1620 EUR/m².
Market overview, standart type apartments in Riga, September, 2012>>a