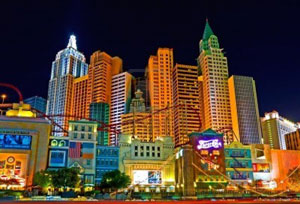 At the height of the Global Financial Crisis, Las Vegas was ground zero for the U.S. housing bust. Wealthy foreign and out-of-state investors then started buying cheap houses as much and as fast as they could, often in cash and with sight unseen, to convert into rentals. This bulk-buying spree led to a turnaround in the state economy.
Now however the value of Las Vegas homes is outpacing the rest of the country. And most investors have begun to look elsewhere.
Las Vegas median home value as of August was $156,600, according to Zillow, up 2.8% from July, and up 30.6% from August 2012. In contrast national home values in the U.S. rose by only 0.4% from July, and by 6.6% from August last year.
Stan Humphries, Zillow's chief economist, notes, "We are already beginning to see moderation in the monthly pace of home value appreciation, which will be good for the market overall and in the long term."
Aside from rising house prices, the Las Vegas rental market has been tapering off due to increasing inventory. According to Zillow, while the average national rent increased 0.5% from July to August, the month-on-month increase for Las Vegas rents was only 0.3%. The national average rent went up 1.9% year-on-year, while the average rent in Las Vegas rose only 0.9%.
Reportedly, many rental homes in the valley are still vacant.
A year ago at least 50 institutional investors were buying houses in Las Vegas, says Steve Hawks, an agent for Platinum Real Estate. Now, he says, there are only three main buyers in the area.
That however will not mean that the big investors will entirely forget Las Vegas. Hawks added, "As soon as the prices drop again, they'll start buying again."
Source: Las Vegas Sun