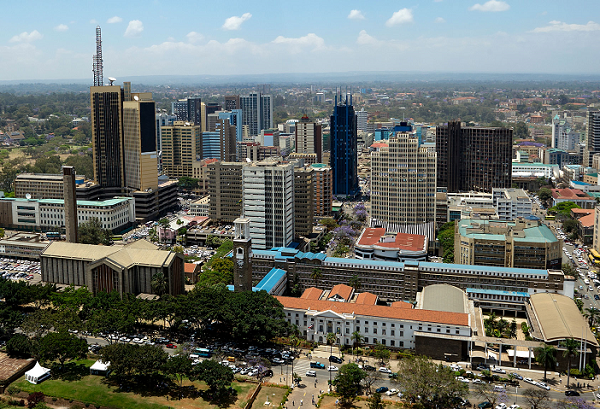 Kenya's economic slowdown, plus political uncertainty, and also an interest rate cap introduced last year, have all weighed down Kenya's housing market.
Kenya reported a 0.42% increase in house prices during the third quarter of 2017, down from 0.98% the previous quarter - the slowest home price growth since 2015, according to the Kenya Bankers Association (KBA).
"This is an indication that there is no relief for the declining trend in the rate of house price increases since the third quarter of 2015," said the KBA's report.
Last year the Banking Amendment Act set a lending interest rate ceiling of 4% above the Central Bank rate – which has been at 10% since a year ago. Fitch Ratings said in a recent report that the law was having an adverse impact on private sector lending.
"We expect new lending to remain subdued as long as the rate cap remains in place," says Fitch.
According to KBA Director Jared Osoro, house prices mirror private sector credit growth. Credit growth has slowed sharply this year, as a result of the introduction of the law capping interest rates.
"Households relying on the credit market for home acquisition have been adversely affected," said Osoro.
Noted KBA's Chief Executive Habil Olaka: "Given the current political uncertainty in Kenya and the slowdown we've seen in private sector credit, in part due to the interest rate cap, it is perhaps not surprising that we have hit the biggest slowdown since 2015."
The market can however be expected to stabilize in 2018, according to a report by Data Fintech. "A 5-bedroom houses in Runda would be the ideal investment choice for investors in Q4 2017," notes Data Fintech. "The report shows that 5-bedroom houses have raked in return as high as 17% in 2017 alone, with capital gains at 11.8% and rental yield at 5.2%."
"While prices of majority of residential property dropped throughout Q3 and Q4 2017, the sale price of these houses in Runda currently stand at Ksh 95 Million, the highest price in 2017 and are expected to retail at Ksh 103 Million by Q2 2018. This makes it a perfect investment for investors willing to make a quick returns in the coming year."
After a significant decline in the Kenyan shilling from USD1=85 Kenyan shillings in 2013, to USD1=105 Kenyan shillings in mid-2015, the currency has stabilized and now stands at USD1=103.6 Kenyan shillings.