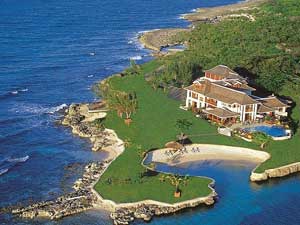 The news on Cyprus and the additional taxes to be paid has left worried investors to engage in other forms of investments such as real estate.
This gives the opportunity to take a second look on Jamaica's real estate industry.
With Jamaican government bonds now with a lowered rating, Moody's slapping the the bonds with a Caa3 which is one of the lowest ratings a government bond can have, banks are struggling to keep their clients while interest rates are being slashed
The real estate values in Jamaica continue to increase steadily.
In 2001 homes bought at $4.5 million are now being sold for $13 million just 12 years later. Real Estate bought in the following areas have proven that very steady returns at over 50% increases in value can be achieved.
Properties in the Kingston area such as the Golden Triangle , Jacks Hill, Stoney Hill and Barbican have all seen values climb.
Ocho Rios and Western St. Mary have seen increased demand from local and returning residents. The Richmond development in St. Ann and the Battle Site community in St. Mary have values increasing daily.
The Lagoons and Bouge areas in Montego Bay continue to see a steady inflow of investment. Properties are being sold within months after being purchased at a 30% profit.
When considering how to navigate through these times. Be sure to speak to a very knowledgeable Realtor who is a member of the Realtors Association of Jamaica.
Key points to consider when investing in Jamaican real estate, always select:
1) High demand location with existing and flourishing infrastructure;
2) Very attractive price;
3) Income earning potential;