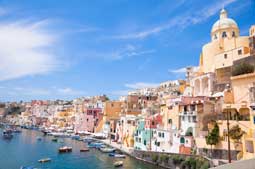 Disregarding the advice of both OECD and EU, Italian Prime Minster Enrico Letta's cabinet on November 27 passed a decree abolishing the unpopular property tax (IMU) on primary residences in fulfillment of a campaign promise.
The IMU, a municipal tax levied on property based on value reflected in the land registry records, was instituted as part of a set of measures to keep government afloat during the euro crisis. It replaced the ICI, the former municipal property tax under which primary residences were exempted. The IMU has been criticised for being too high and unfair, as it is levied at an equal rate per square metre regardless of a property's location or the owner's income bracket.
The OECD and EU maintain that rather than scrap the IMU, Italy should have lowered taxes on wages and investment. "We have recommended switching taxation from production onto property and consumption, so the abolition of the IMU goes in the opposite direction," said EU Economic and Monetary Affairs Commissioner Olli Rehn.
Still, Italy aims to abide by its commitment to keep its budget deficit within EU's 3% of GDP ceiling by covering the revenue shortfall with spending cuts, sale of state properties and additional gaming taxes. The country's 2014 budget will have "less spending, less debt and less tax," says Letta, and "reinforces the potential for economic growth and stimulates the recovery."
The budget also includes a provision instituting a new unified local "service tax" that will incorporate all levies currently being administered by cities and municipalities to defray cost of delivery of public service at the sub-national level. It will be consolidated on a federal basis but local governments will have authority on how it is to be applied and at what rates.
Unlike the IMU, the new "service tax" will be imposed not necessarily on the property owner but on the actual occupant of the property situated within the city or municipality who is beneficiary to the local service. Thus, an expatriate who is just renting or is provided free living quarters by his company will have to pay "service tax" starting next year.
Beginning September 30, 2014, all individuals, including expats, will be required to file income tax returns supported with a monitoring form declaring all asset holdings and all transfers in and out of the country regardless of amount.