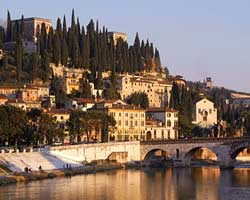 A new grim scenario is emerging for current and future property owners in Italy as the new administration of Prime Minister Mario Monti is considering the re-introduction of a property tax to raise government revenues in the near term.
Previously abolished by his predecessor Silvio Berlusconi, the said property tax could have earned some €3.5 billion a year for the Italian government.
This was indicated by the former Economy Minister Giulio Tremonti in a letter sent to the European Union authorities before he departed from his post reports said.
Global Property Guide (GPG) cites in a study that the real estate tax in Italy is set in a yearly basis by each municipality ranging from 0.4% to 0.9% and is levied based on the on the estimated or cadastral value of a property.
If taxes on property will further be raised by the Italian government, expect a more dismal performance from the sector.
Currently, house prices dropped significantly according to a compiled report by the Global Property Guide from Italy-based think tank Nomisma and the Bank of Italy.
"With 0.5% annual house prices increases during the year to H1 2011 reported by the Bank of Italy, in real terms house prices fell 1.2%," GPG says.
Think-tank Nomisma has pessimistically declared house prices had fallen 0.7% (nominal) in 13 major cities, with existing home prices down 0.6%. There was also a 6.6% drop in housing sales (seasonally adjusted) during the year to Q2 2011.
Nomisma expects things to get worse, although some property developers are encouraged by the recent trend of buyers flocking to acquire real estate around Lake Como and Lake Maggiore, according to a related report by www.propertyshowrooms.com.