Will the break in Brazil come in a year? In three years? In five years? How long do investors have in Brazil?
Brazilian assets have been zooming up in value. The Bovespa is up 100% since November 2008. Stock market bull runs usually indicate good things for real estate, but equally, stock market corrections tend to be negative – and what is that strange hesitation we see at the end of the Bovespa curve? A correction! Minor – but a correction all the same.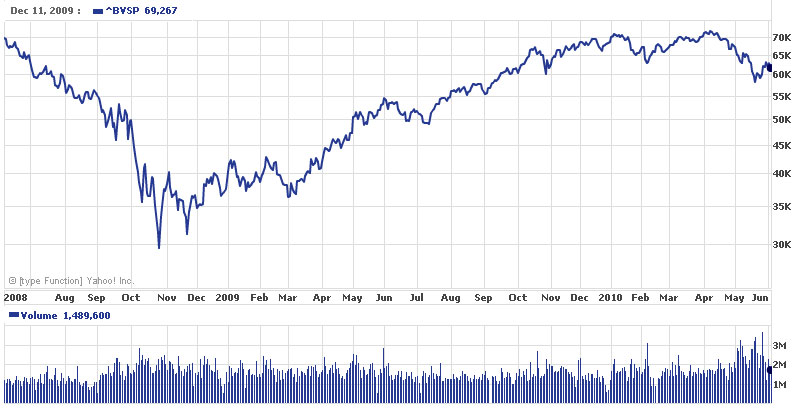 Foreign investors have done excellently – the currency has appreciated 45% in 18 months.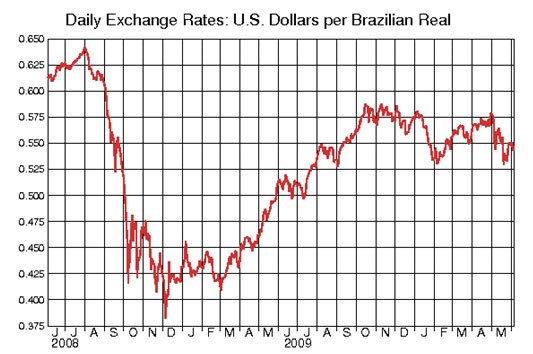 The Brazilian authorities seem to on the case. They have put a tax on foreign investment, and they've been raising interest rates.
Yet the "usual crowd" of doomsayers (who tend to get it right) have been warning the world about Brazil:
Roubini (May 31, 2010)

The Economist (May 20, 2010)
The IMF (April 2010)
The Financial Times has a nice story about about an air stewardess who bought a flat in São Paulo's fashionable Jardins neighbourhood "on the drawings" in 2008 for R$205,000, and sold it when she got the keys this month for R$355,000.
The piece also gives us some snapshots of how property prices are rising across the country: 100 per cent over the past five years in São Paulo; 100 per cent in two years in Rio; 50 per cent in two years in Brasília; 60 per cent over the past year in Recife, and so on.
For Brazil "it is all upside" says Newsweek, in a glowing piece.
Proxy for 'sell now'?