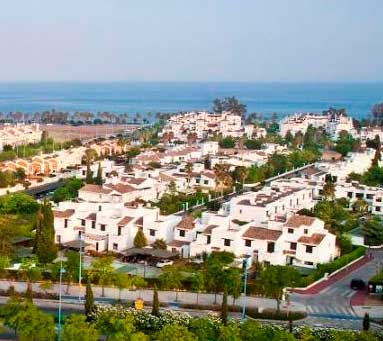 Investors will this week be shortlisted for the sale of one of Sareb's property portfolios in what is sure to become a landmark transaction.
By Friday (July 5th), international buyers will be narrowed down to just ten offers for a package of properties codenamed Project Bull. It is believed the portfolio is primarily composed of between 700-1,000 residential assets. These are predominantly situated in coastal areas of Andalusia and Valencia.

The sale of the portfolio is hoped to pave the way for further transactions this year, with a source close to the deal telling the Financial Times that five other sales are expected in 2013.
This will prove to be an important moment for the Spanish property market and bad bank Sareb, which are both struggling to shed the distressed assets created following the real estate crash.
"The significance of them bringing this first portfolio to market cannot be underestimated," one private equity investor told the newspaper. "If they get it away, it could really light the touchpaper."

Lone Star and Apollo are among the investors logging bids with Sareb for Project Bull. This will be the first time a special low tax vehicle has been provided to international investors buying from the bad bank.
The structure is taxed at just one per cent and is expected to involve Sareb retaining stake in the portfolio. Under these arrangements, the bad bank will be able to co-invest with any private equity funds that buys assets.

The Spanish government introduced the low rate in a bid to attract foreign investors. However, with a target of selling 42,500 homes in the next five years, Sareb will need to increase the speed with which it secures transactions. Yet, it is important that the bank doesn't become gung-ho.
In a statement, ratings agency Fitch said: "Sareb and the banks will want to find the right balance between speeding up the pace of asset sales and causing prices to fall, and it does not appear to be in the interest of either to trigger additional sharp property price declines by an overly aggressive sales approach."