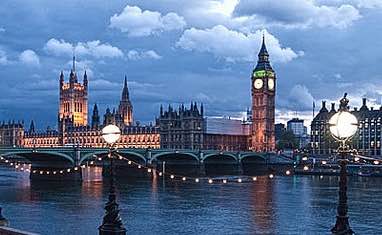 Rising inflation and weak wage growth have caused home prices to fall for the first time in almost two years in March, according to the latest Nationwide report.
The average price of a UK home fell 0.3% to £207,308 (US$ 257,925) month-on-month in March. It was the first fall in the Nationwide index since June 2015. The decline came as a surprise to economists, who were expecting an increase in home prices.
Nationwide's report consolidated the findings of the Bank of England, which said recently that mortgage approvals had fallen for the first time in six months in February.
Rising inflation and weak wage growth are being blamed for deterring people from committing to major spending decisions.
Nationwide said that over the first quarter, there was the least variation in regional house price performance in almost 40 years. At 6.8 percentage points, the gap between the weakest and strongest performing regions was the lowest since 1978.
"The south of England continued to see slightly stronger price growth than the north of England, but there was a further narrowing in the differential," Robert Gardner, Nationwide's chief economist was quoted as saying.
"Northern Ireland saw a slight pickup in annual house price growth, while conditions remained relatively subdued in Scotland and Wales," he said.
Nationwide said home ownership in England is at the lowest level since 1985, at 62.9% in 2016. Ownership rates among those aged 35-44 have fallen sharply from 74% in 1985, to 56% in 2006. "The counterpart to this trend has been robust growth in the private rental sector, with 20% of households in England now privately rented, a record high, up from 12% 10 years ago," Gardner said.