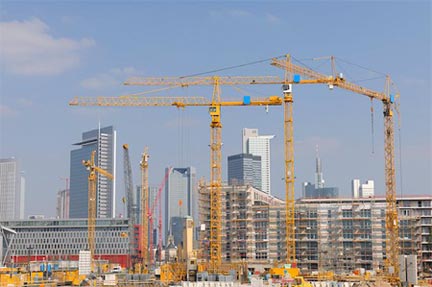 The Indonesian government is planning to amend Indonesia's land bill to allow foreigners to own apartments under the right-to-build category (HGB), according to Agrarian and Spatial Minister Sofyan Djalil.
In Indonesia, there are three principal property-ownership categories: right of ownership (hak milik), right to build (HGB) and the right to use (hak pakai).
Foreigners are currently barred from directly obtaining properties in Indonesia. In 2015, the Indonesian government allowed foreign investments in apartments that cost at least Rp 5 billion (US$186,000) under the "right-to-use" category, though not under the "right-to-own" or "right-to-build" category, which is reserved to Indonesians. Then in 2016, the government allowed foreigners who work or live in Indonesia to own a house under the right-of-use title.
The government is now planning to give further relaxation to foreign investors to boost competition in the property market.
"In the land bill, the government proposes several changes, including to allow foreigners to have apartments, whose construction licenses are in the form of HGB," Agrarian and Spatial Minister Sofyan Djalil said in Jakarta was quoted as saying by local media.
The amendments in the bill will be tabled in the House of Representatives for approval.
HGB title gives the right to construct and own buildings on a plot of land.
There had been complaints that foreigners have been buying properties through proxies in large numbers, avoiding paying taxes. This is an attempt to solve two problems are once.