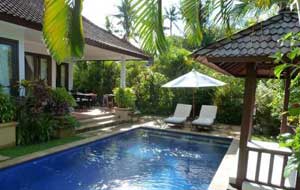 Home prices in Indonesia especially in Jakarta and other major cities are still rising even after additional mortgage restrictions were imposed by Bank Indonesia (BI).
Home prices in the third quarter increased 13.5% from a year earlier, with the prices of houses with areas of 36 square meters or less, favored by low-income earners and first-home buyers, increasing the most. "The trend of increasing house prices remains strong due to high demand from consumers," said the central bank in a statement, adding that prices will continue to increase in the fourth quarter. Sales volumes increased by 40% quarter-on-quarter. Of the third quarter home sales, 76% were purchased using bank mortgages, 14% on installment and 10% in hard cash.
While foreigners are barred from owning residential property, there is a surging demand for housing from the country's big and increasingly affluent young local population.
Beginning July, the country's central bank increased the minimum down payment requirement and set stricter rules on mortgages for second and subsequent homes. It also steadily raised the benchmark interest rate, now at 7.50% from 5.75% three months ago, making loan-financed home purchases more expensive.
Property prices will continue to rise because of increasing cost of construction materials, labour and transportation, along with high inflation, according to the Indonesian Real Estate Association (REI). Also, demand far exceeds supply, with the country still about 15 million houses short, according to an estimate by the Indonesian Association of Realty Developers (Apersi). Housing demand stands at around 13 to 15 million units while yearly supply averages only 1 to 1.5 million said Difi Johansyah, a senior BI official.
Mortgages made up only about 11% of total loans extended by Indonesian banks as of September 2013, according to Fitch Ratings, limiting the impact on demand of the new central bank restrictions. In 2014, "the decline in presales will be more evident in the medium- to high-end property segments, where the buyers are typically upgraders for whom home purchases can be postponed," said Fitch.
"Indonesia's young population also provides an important support for housing demand, especially for first-time home owners," Fitch added. "More than 50 percent of Indonesia's 250 million people are aged 30 years or below and a large number of these youths will be buying their first homes in the near future."
Property demand is being driven by a growing middle class and increasing affluence, according to the Boston Consulting Group, which foresees the country's emerging middle and middle-to-high end consumers reaching 184.5 million by 2020, up from 115.8 million in 2012.