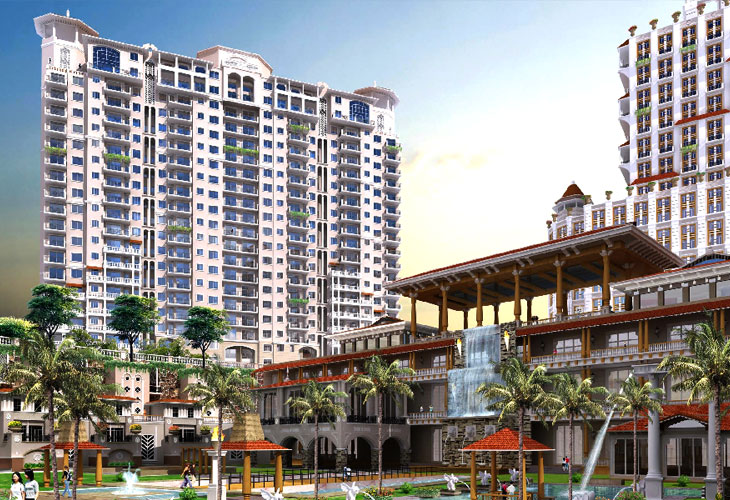 Home sales in India soared to the highest level in seven years in the second quarter this year, according to property consultancy Liases Foras Real Estate Rating & Research Pvt.
The recovery extended to almost all Tier – 1 cities. Home sales went up 6% in eight major cities of the country, according to the report.
The recovery was most noticeable in the affordable housing sector. Homes costing less than five million rupees (U$78,000) accounted for more than half of all sales.
Residential properties costing less than 2.5 million rupees (US$39,000) are classified as affordable homes in India. They accounted for 17% of home sales in the second quarter this year.
Inventory levels, calculated based on how long it would take to sell stock, fell from 47 months in the previous quarter, to 44 months.
This is a significant recovery from the market slowdown which followed the Indian government's decision to take 500- and 1,000-rupee bills out of circulation to control the flow of black money in 2016.
It is not yet clear how much impact new real estate regulations introduced by the government in May this year will have on the real estate sector, but the data suggests that the marker has responded positively.
Under the Real Estate (Regulation and Development) Act (RERA), builders are now required to register their projects with a government authority in their respective state. Developers are penalized for delays in the project's completion. They have to pay an annual interest rate of 10.9% to buyers if a building project is delayed, as soon as the deadline promised for completion of a project has expired.
"Despite it being a tough quarter for real estate after the introduction of the new law, sales have risen…Developers were not allowed to market projects that were not registered with the regulator, still we saw an increase in sales -- that bodes well for the market," Pankaj Kapoor, the founder of Liases Foras, was quoted as saying.
Sales of residential properties slumped across India after November 8, when the government banned the old large-denomination notes, which made up 86% of cash in circulation in India.
The currency ban will likely help the real estate sector in the long term. Developers were forced to conduct transactions in white money, i.e. legitimate money, giving comfort to lenders and investors.
Another factor that will likely impact India's real estate industry is the new Goods and Services Tax (GST) rolled out on July 1 this year. GST, arguably India's biggest ever tax reform, is a uniform tax regime that has replaced the convoluted system of separate taxes at the national and state levels. Experts say that no negative impact of GST on real estate markets has been visible so far.