Trend: house prices up 21.28% y-o-y in Q2
Iceland is now the strongest housing market in our global survey, amidst spectacular economic growth. Nationwide house prices surged 21.28% y-o-y in Q2 2017, sharply up from last year's 6.34% growth and the highest increase since Q4 2005. Quarter-on-quarter, house prices increased 5.76% during the latest quarter.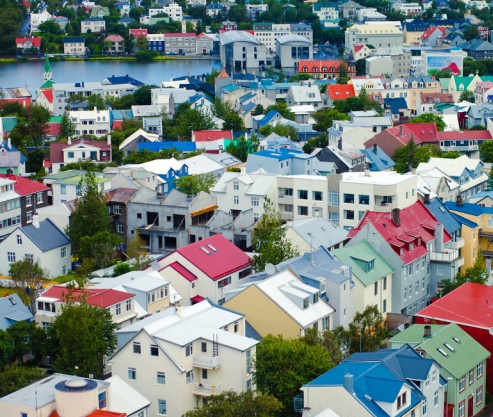 Analysis: strong economic growth
Iceland's economy grew by a blazing 7.2% in 2016, the highest level since 2007, according to the IMF. After growing by 7.6% in Q1 2017, the economy is expected to expand by a robust 6% this year, fuelled by strong private consumption and gross fixed investment, according to Statistics Iceland.
Rents, rental yields: no reliable yields data
Recent news: The continued increase in property demand in Iceland is fuelled by booming tourism. In 2016, foreign visitor arrivals rose by 39% to about 1.79 million, according to Icelandic Tourism Board. During the first seven months of 2017, stay-over tourist arrivals increased 33.1% to around 1.25 million people compared to the same period last year.
Most tourists come from the United States (27.3%), the United Kingdom (15.6%), Germany (7.2%), Canada (4.7%), France (4.6%), and China (3.7%).
In 2017, about 2.2 million tourists are expected to visit Iceland, more than 20% growth from the previous year.