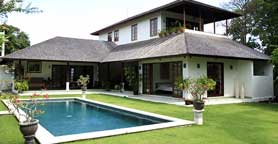 After a 3-year period that has seen residential property prices rise at an annual rate of 30 - 40% in its main urban centres, the Indonesian government has introduced new regulations to avert an unsustainable boom in property prices. The two most noteworthy policies relate to the amount of leverage that can be used to purchase 2nd properties, and a new waiting period when buying off-plan houses and apartments.
The regulations have already had an impact on sales:
"The correction in growth in the sector this year was due to the issuances of new regulations concerning the housing sector, such as a Loan to Value (LTV) policy and a waiting period to receive ordered houses…" said Eddy Hussy, the head of the Indonesian housing developers association, Indonesian Real Estate (REI).
In addition to the new regulations, the effective mortgage interest rate (known as the Bank Rate Benchmark), has risen to 7.5% making mortgage repayments more expensive and putting further pressure on price rises to slow. Furthermore, a general election is looming this year and there is some concern that it may cause instability.
Property developers have responded by cutting back on new developments. Where existing developments still have unsold units the sentiment seems to be one of wait-and-see. PT Ciputra Property director Artadinata Djangkar expects that property sales will pick up again later this year, but not until the 4th quarter when the election is out of the way.
Fitch, the international rating agency, does not expect a serious collapse in the real estate market and has noted that the rapid price rises over the last few years came off the back of a severe slump. They also note that affordability in the market today, whilst low, is not as bad as it is in other areas of Asia.
The government policy to increase the loan to value (LTV) ratio is an interesting move. Indonesia is quite different to most countries in respect to how its property market works. Whereas people in most countries resort to borrowing money from the bank in order to pay for a new property, the traditional model in Indonesia has been to rely much more on savings and other assets to fund a purchase. This probably explains why the government has targeted 2nd properties since these are much more likely to be purchased by speculators using highly leveraged positions.
In Indonesia's booming market, speculators have been ordering off-plan properties and using highly leveraged funds to pay the developers. On completion some months later, they take ownership of the new property and immediately sell it for a profit. If the market falls then there's a real danger that they won't be able to pay off their debts.
The LTV policy combats the over-reliance on borrowed money, the waiting period forces the speculators to hold on to the property for a given period of time before selling it on.
For foreign investors, any purchase comes with some extra risk. Foreigners cannot own freehold property, but there are some limited leasehold options with a maximum 25 year lease.
There is no shortage of foreign buyers who have bought properties under someone else's name e.g. a spouse or a business partner. Obviously, such purchases are not legally valid. Despite the risks, many investors are watching closely, and more than a few have noticed that the Rupiah has depreciated by almost 30% against the US Dollar over the past 12 months, making investment relatively cheap.