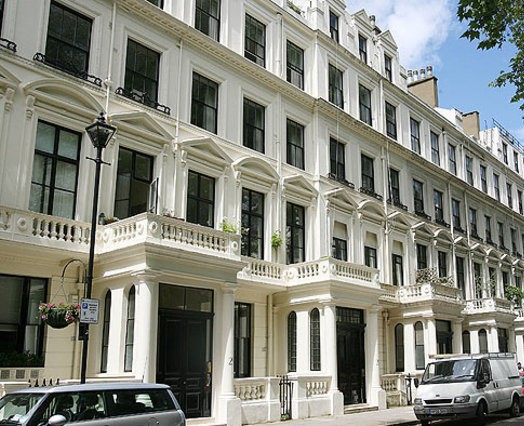 Super-prime properties worth £240 million have been sold in central London by the UK's largest landlord, Grosvenor Estates.
The company, which is controlled by the Duke of Westminster, admitted that it was concerned over London's surging prices.
"There is a risk that a bubble is developing and that when inevitable interest rate rises occur … equity flows will reverse, placing values at risk..." said Grosvenor Group's finance director Nicholas Scarfe. "We do not know when a correction will occur, but our own analysis indicates the prospect of a correction is becoming more likely."
Grosvenor Estates, which traces its roots back to the 17th century, sold the properties during 2013, postingrecord profits for a third successive year. 11-15 Grosvenor Crescent was one of its last major sell-offs, sold for £114m in December to private developer Wainbridge.
The latest warning from the Bank of England about the condition of the U.K. property markets corroboratesGrosvenor Estate's fears.
BoE's deputy governor for financial stability Sir Jon Cunliffe was very candid about his views on the U.K. property markets in a speech he delivered in London recently. It was probably the toughest warning yet from the BoE.
Cunliffe said, "it would be dangerous to ignore the momentum that has built up in the UK housing market since the spring of last year".
Cunliffe expressed his concerns over the fact thatmortgage borrowing by home buyers in the UK hasreached a record high. He said that borrowers are taking bigger mortgages when there is a possibility of a sharp rise in interest rates.
"The growing momentum in the market is now in my view the brightest light on that dashboard...It has not yet been accompanied by a substantial increase in aggregate mortgage debt, though gross mortgage lending is growing and there are signs that debts are becoming more concentrated," Cunliffe said.
The BoE's Financial Policy Committee (FPC) has also asked banks, when approving mortgages, to consider the consequences for the borrower of an increase in interest rates in the future. The BoE has kept interest rates at 0.5% for five years. However, it recently hinted that interest rates would start to rise gradually, and might go up to 3% within two or three years.
The Office of National Statistics revealed in March that the average UK home is now priced at £254,000 (USD$422,780). London prices are now 23% above their pre-2008 peak, while prime areas have appreciated considerably more.