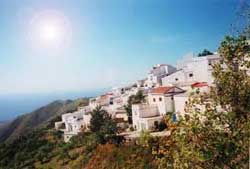 A knock-on effect from the political and economic difficulties in Greece could be that more investors turn to the Spanish property market.

So says Jon Ainge, director of International Property Success, who explained the continuing turmoil in Greece is holding the value of the euro down, meaning the exchange rate between the single European currency and sterling is likely to be favourable for British buyers for some time.

The organisation has predicted the pound could hit the €1.35 mark by the end of 2012, which would shave a significant amount off the value of Spanish real estate for purchasers using sterling to fund the transaction.

According to the firm, this will "create unprecedented opportunities for investors to achieve substantial locked-in equity until the situation in Europe improves in the long term".

Meanwhile, data published by the Spanish National Statistics Institute last week showing property values have dropped to their lowest level since the agency started recording them in 2007 may also encourage investors to consider buying assets in the country, in the hope they perform better in the future.