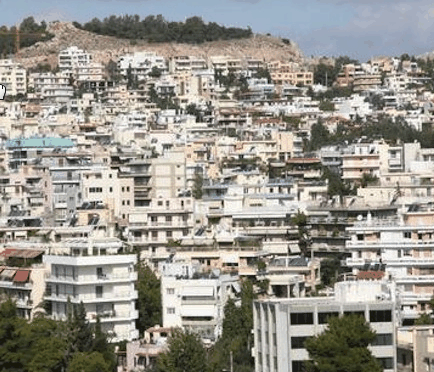 Trend: house prices fell y-o-y 2.52% y-o-y in Q2 2017.
Greece's decade-long housing market bust is not yet over. House prices have been falling in Athens since 2008. This latest decline was worse than last year's 1.55% decline y-o-y to Q1 2016. During the latest quarter (Q2 2017) house prices fell by 1.58%.
Analysis: The Greek economy barely grew last year.
GDP contracted 0.2% in 2015.
Rents, rental yields: moderate yields in Athens at 4.17%
Athens apartment costs are around €2,846 per sq. m.
Greece: city centre apartment, buying price, monthly rent (120 sq.m.)
Buying price
Rent per month
Yield
Athens
€341,520
€1,188
4.17%
Recent news. The Greek economy is projected to expand this year by 2.1% and by 2.5% in 2018, according to the European Commission.