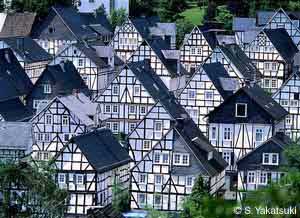 Germany is emerging as one of the most attractive real estate markets in Western Europe for foreign nationals, particularly for Hong Kong investors, in view of uncertainties prevailing in other global markets, including the U.K., Australia, Canada and New Zealand.
According to a recent analysis by a property investment company IP Global, Germany is drawing the interest of investors for many reasons – including the lack any of capital gains tax on properties owned for ten years or more.
However a growing supply and demand imbalance is heating up the German housing market. In 2016, 12,000 new homes were built, versus demand for 20,000.
Hamburg has witnessed 70% house price growth since 2009. Elsewhere in the country, Frankfurt, a global financial hub, is experiencing a population and employment growth spurt, contributing to an average house price increase of approximately 40% between 2009 and 2016.
Berlin is witnessing an exponential growth in population due to an increasing number of startups and new businesses. The population growth (with 40% of the population under 35 years old) will put upward pressure on property prices in coming years, according to experts.
The vacancy rate for rentals in Berlin is merely 1.2%, indicating a strong demand for rental housing.
Despite inventory constraints, potentials buyers are eager to get on the property ladder in Germany to take advantage of the historically low mortgage interest rate. It is typically 2.3% for a 10-year fixed rate mortgage. The low interest rate has also boosted foreign investment in residential property sector.
Several overseas markets which have traditionally been attractive to Hong Kong buyers now face problems. Brexit continues to impact foreign interest in the U.K. New Zealand has announced a plan to ban foreign buyers, while housing markets in Australia are finally slowing.