Australia's housing market is finally beginning to cool, but homes remain financially out of the reach of many young prospective homebuyers.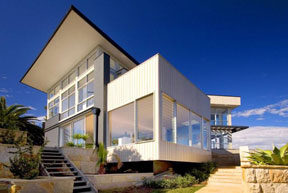 House prices have fallen by 3.7% since the start of 2011, but the drop is not enough for Australians under 30. With the rise in consumer prices, they are having to make increasingly larger cutbacks on spending for necessities such as food, clothing and fuel to save for home payments. From 2006 to 2009, the median savings ratios of people in the 15-29 age group went up more than 10%, compared to those of people aged 45 to 59 (4%).
In a recent speech to the Australian Economic Forum, Reserve Bank of Australia assistant governor Philip Lowe attributed the increased savings of young people to high property prices and the rise in down payments. "Higher housing prices have required higher deposits and this requires more savings," he said.
Source: CNBC