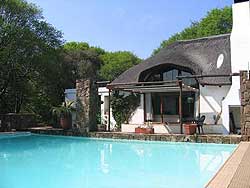 International investors are increasingly considering the merits of buying a property in South Africa, it has been claimed.
Berry Everitt, managing director of international property group Chas Everitt, explained that a favourable exchange rate between the South African rand and major currencies such as the euro, US dollar and sterling has helped drive interest.

"Since May, the value of the rand has shown a sharp decline that was bound to catch the attention of overseas investors, especially in light of the economic distress in Europe," he stated.

Mr Everitt added that around 30 per cent of the enquiries received by his firm now come from foreign investors, with many people from the UK, China, Germany and the US contacting the company.

In terms of the assets being targeted, holiday homes and buy-to-let properties are the most popular among overseas buyers in South Africa, he noted.

However, the recent FNB Estate Agent Survey for the third quarter of 2011 found that domestic investors are less enamoured by the prospects offered by buy-to-let housing in the country.

According to the organisation, just eight per cent of transactions were made in this sector during this period, with more people concentrating on purchasing a primary residence.