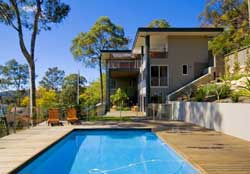 Australia's first home buyers, as a percentage of total owner occupied housing commitments increased to 16.4% in September compared to 15.4% in August. Although this proportion is well below the long-run average of 20.1% (and dramatically down from the 28.5% level of April 2009), the REIA is significantly seeing a modest return of first home buyers to the market.
The value of investment housing commitments increased by 1.0% (in trend terms) in September and is the third consecutive month of increases, following fourteen consecutive months of falls.
"The latest figures show that buyers are gradually returning to the market and we should expect modest increases to continue after the decision on interest rates in November which has made housing more affordable for first home buyers," adds Real Estate Institute of Australia (REIA) acting president Ms Pamela Bennett.
This trend observed by the REIA could be spurred by the Reserve Bank's decision to cut the cash rate, which may be the spring selling season's saving grace.
The interest of potential buyers to explore their borrowing capacity has surged in early November, according to Australia's mortgage broker Mortgage Choice.
Since the cash rate was slashed in the first week of November, Mortgage Choice's "How much can I afford to borrow" website calculator gained 357% increase in unique page visits when compared to the preceding week in October.
Another mortgage broker Loan Market claims that first homebuyer enquiries have hit their highest level in nearly two years. The company's COO, Dean Rushton, says first time buyers accounted for 51% of total Loan Market enquiries in October.
Enquiries from first time buyers were strong across all states and territories, with first homebuyers in Tasmania representing 71% of enquiries, adds Mr Rushton.
Australian Bureau of Statistics (ABS) housing finance figures for September 2011 show in trend terms that the number of finance commitments increased for the fifth consecutive month; the September increase was 1.2 percent.
In trend terms, increases were recorded in all states and territories, except the Australia Capital Territory. New South Wales recorded the largest increase, up 1.5%, according to the ABS.
The ABS data showed increases for the construction of new dwellings (0.1% in trend terms), the purchase of established dwellings (up 1.3% in trend terms) and the purchase of new dwellings (up 1.2% in trend terms).
"The upturn in lending commitments reflects a period of stability in interest rates and the housing market as well as increased competition among lenders," notes Ms Bennet.