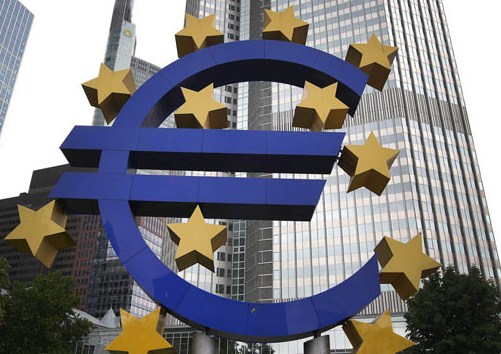 Eurozone residential property markets are recovering and the upward trend in housing prices is likely to continue due to low interest rates and improving job markets, according to a report published by the European Central Bank recently.
Many countries in the Eurozone have reported a rise in the housing prices. The average increase in the property prices across Eurozone was 1.1% higher than a year earlier at the end of March.
Ireland reported the highest housing price growth with a jump of 16.8% in the same period. Other housing markets that reported the highest prices recovery were Germany and Austria — where prices were up 5 and 3.6% respectively.
"Recent developments in euro area residential property prices suggest that the corner has been turned and a recovery is under way," said the report.
The report noted that the ongoing upturn in euro area house prices appears to be sustainable.
"The recovery in euro area house prices appears to be relatively broad-based across groups of countries," said the report. "With contributions to euro area house price growth from Germany and Austria remaining solidly positive, the upturn in the annual growth rate since early 2013 essentially reflects a gradual easing of the negative contributions from the countries most affected by the financial crisis," said the report.
"A prolonged period of rising house prices, or the expectation that there will be one, could be perceived by households as a permanent increase in wealth, which, in turn, could lead to stronger consumption via a propensity to save less or borrow more, and thereby to higher economic growth," the paper added.
Many Eurozone member states however are treading cautiously and have imposed restrictions on loan-to-value ratios so that borrowers don't take on higher mortgages than they can afford. Other countries, such as Belgium, have increased the amount of capital banks must hold against certain types of loans.