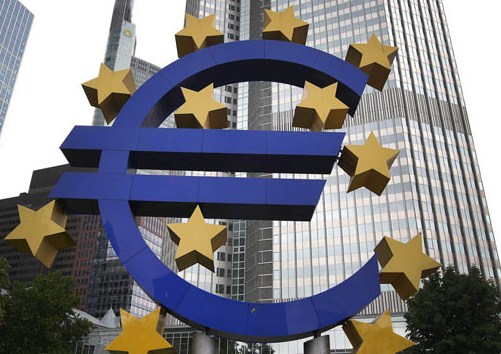 Europe's peripheral residential property markets have been going downhill since financial debacle seven years ago, but they will likely improve in 2015, according to a Fitch Ratings report.
The outlook for the German, Dutch, Danish, Irish, and Spanish markets is particularly positive. In fact, most of these markets witnessed increase in property transactions and mortgages issued to home buyers in 2014. All of them are at various stages in recovering from pronounced house price corrections.
Economic growth, low interest rates, and improved affordability are among the supporting factors for mortgage and housing markets in these eurozone peripheral markets, according to the report.
The strongest outlooks are for Denmark and Germany. In both the countries, arrears are likely to be low and stable in 2015-2016, as they will in France and Belgium. However, the latter two markets will continue to experience falling house prices, due to overstretched affordability (France) and tax changes (Belgium), while Germany and Denmark will see prices rise by 3%-4%, the report says.
Markets in Spain where property prices have declined by 40% in the past seven years will stabilize as further drop in prices is unlikely. Besides, the number of non-performing loans will also come down after 2015. However, high unemployment rate and persisting deflation are some of the factors which may negatively affect the recovery in Spain.
Ireland witnessed a rise in property prices in 2014, but the house price growth is likely to slow down this year because of declining affordability levels. "Lending, and with that house price growth, will depend on whether and how the central bank implements proposed loan-to-value and loan-to-income caps... which we think would reduce long-term mortgage credit risk," the report says.
While, the recovery of property markets in Greece will suffer as new mortgage lending has hit a new low, a persistently weak labour market and return to recession could see arrears rise modestly this year and house prices continue to fall in Italy.
The UK and the Netherlands are already among Europe's largest mortgage markets and both could see increases in new mortgage lending of around 10% due to improving housing market liquidity, the report says.
UK house prices will rise again, reflecting continuing demand, low rates, and the economic recovery. But deteriorating mortgage affordability means the overall rate of increase will slow sharply, to around 2%. The slowdown will be notable in the South East, while prices in the North could catch-up, narrowing the past regional discrepancy. Rate rises should be modest and gradual, limiting the impact on prime performance and continuing the trend towards fixed rate borrowing, according to the report.