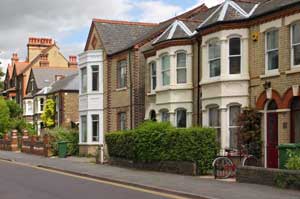 The number of employed people now unable to afford rent and forced to claim housing benefit has risen by 104% since 2009, with 310 individuals still being added every day, costing taxpayers £1.7 million (US$2.78 million) daily, or a total of more than £12 billion (US$19.62 billion) over the period, according to Home Truths, a report by the National Housing Federation (NHF).
England needs 240,000 homes a year to meet demand but in 2012/13 only 107,000 new homes were built, 11% fewer than during the recession in 2009, according to the report. Because of chronic supply shortage, exacerbated by investment spending from buy-to-let landlords and property developers, prices in both home and rental markets have surged to levels and at rates beyond the reach of typical middle-class income earners. With wage hikes not keeping pace with either home price or rent increases, one person every five minutes has to be helped with housing costs by government, at the taxpayers' expense.
Government spending on housing benefit stands at £24 billion (US$39.23 billion), but most of this money is going to private landlords rather than building the new homes which would stem rising housing costs, according to NHF chief executive David Orr. "Billions of pounds of taxpayers' money is wasted, lining the pockets of private landlords, when it could be better spent building more homes people can afford. Relying on the private rented sector so heavily is a costly sticking plaster rather than a solution," he said.
Social housing is the only accommodation which remains affordable today for many. However, there are 4.5 million individuals, or 1.8 million families, still on the waiting list, according to Department for Communities and Local Government (DCLG) statistics.
The shortage of affordable housing is unevenly distributed, being more severe in London, Cambridge and other growth centres. With more people being pressed to move out of these high demand areas, recovery is threatened as businesses are finding it increasingly harder to get workers. According to the NHF report, "80% of the businesses we need to drive recovery say that the lack of affordable housing is stalling growth, with 70% saying that it will affect their ability to attract and retain the staff they need."
By 2020, Home Truths say affordability of shelter will become a bigger issue, with house prices predicted to shoot up by 35%, and rents by an average of 39%. The solution, according to NHF, is not through schemes like the Help to Buy programme. Said Orr, "Where a market is fundamentally characterised by a lack of supply, a demand side subsidy is just going to put prices up. We get trapped into the conversations about how we can make it easier for some people to access the scarce supply, the answer is we need to build more homes."
"To fix both England's housing markets we need to build more homes in the areas that are growing economically, and at the right prices that people can afford. In areas that are stalled economically, we need Local Enterprise Partnerships (LEPs) to work with housing associations and other partners to revitalise struggling communities, create jobs and invest in social enterprise," Home Truths recommend.