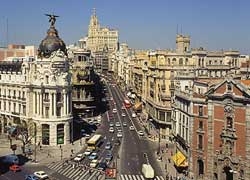 There looks set to be an final rush of buyers seeking out Spanish real estate before 2011 draws to a close.

This is the assertion of Sue Brown writing for PropertyInSpain.net, who claimed many people who have been waiting for the opportunity to invest in the market have now decided the time is right.

She noted one driving force behind the decision is the low interest rates offered on savings accounts, which are pushing people to seek out assets that generate a better return.

Ben Walker, sales manager for the property firm, commented: "The increase in activity in the last quarter of 2011 suggests that many of these manana [tomorrow] buyers have decided to make their move while the choice of well-located, well-priced properties remains good."

Earlier this month, International Property Success suggested Spanish house prices have hit the bottom and will now begin to recover.

The organisation highlighted the markets of Murcia, Tenerife and Malaga, which have recently seen an upturn in property values.