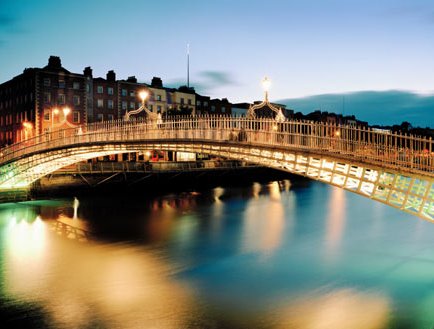 Young Irish emigrants are heavily investing back home in Irish real estate, contributing to the dramatic surge in Irish housing prices, according to surveys. There has been a steep climb in Cork prices, with three-bedroom homes now costing nearly €200,000.
A national survey by Real Estate Alliance (REA) has estimated that Cork home prices rise have risen by 16.99% in the third quarter this year. Nationwide, prices of semi-detached three bedroom homes have reached nearly €197,500, a rise of 9.7% over the past three months, in a sign of Ireland's rapidly-rising property market.
Young Irish people living in Australia, Canada and the United States who emigrated over the past 10 or 12 years are snapping up properties back home, creating competition in the market.
"Prices are continuing to rise at a pace in Dublin, but our agents are reporting the panic buying seems have gone out of the market, with less people at viewings and houses taking a week longer on average to sell," REA chief Philip Farrell was quoted as saying.
"The three-tier market that REA surveys identified is still continuing, with the commuter areas outside Dublin, and larger urban areas such as Galway and Cork, growing at twice the rate in the first nine months (21.88%) than the rest of the country at 11.47%."
Yet another sign of improving market is the drop in the number of distressed properties, the survey says. The percentage of distressed properties in September came down to 37% by September from 45% in June. With the improving markets, the banks have also apparently relaxed their underwriting norms as cash transactions have fallen from 66% in December 2013, to 50% in September 2014.
"We are also seeing investors being influenced by the end of December deadline for obtaining capital gains tax relief over the next seven years," said Philip Farrell.
"We also feel the recent proposals on mortgage finance announced by the Central Bank could have a direct impact on the market from January 2015."