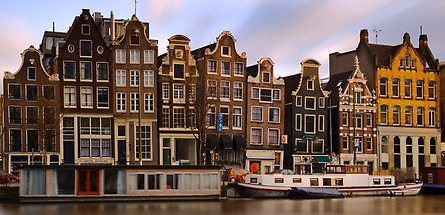 Dutch housing markets have posted strong growth, according to the real estate agents' association in Netherlands, riding on the economic recovery and low mortgage rates.
A steep increase in home sales and rising prices are a testimony to the recovery. As many as 34,622 houses were sold by NVM, the largest brokers association in Netherlands, in the last quarter in 2014, up by 30% on the same period in 2013.
NVM brokers sold 116,623 homes in 2014, compared to 86,904 in 2013.
Average house prices continue to rise. The average price of a sold house in the Netherlands is now at EUR 215,000 ($US253,700), up 1.3% compared to the third quarter of 2014. Housing prices in 2014 increased by 3.5% compared to 2013.
"The crisis quarters of low sales numbers and falling house prices are thus firmly behind us," said NVM chairman Ger Hukker.
"The expectations for 2015 are positive. We expect an increase in the number of transactions between 5-10% and a price increase of approximately 2.5% - 3%. But political unrest and instability in the world can disrupt the housing market".
The International Monetary Fund also said recently that housing prices in the Netherlands and three other European countries, Denmark, Ireland and Spain have nearly bottomed out.
"Price-to-rent and price-to-income ratios are now only about 0-15% above their historical averages in all four countries," IMF said in the cross country analysis.
Real house prices have already begun to stabilise in the Netherlands and rise in Denmark and Ireland, Fund said.
However, markets are unlikely to return to the buoyancy seen before the 2008 crisis.
"That's the past," NVM chairman Hukker said. "In many neighborhoods many homes are for sale. Home buyers have become more cautious and more critical following the crisis."