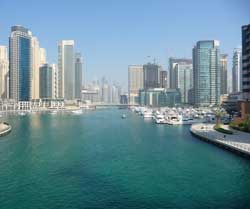 Some of Dubai's financial institutions are considering opening up the mortgage market to overseas property investors.

Jean-Luc Desbois, managing director of Home Matters - a mortgage consultancy based in Dubai - told Arabian Business there are three or four lenders who have expressed an interest in providing finance to foreign purchasers.

He explained any bank in the emirate that wants to set itself apart from its competitors needs to look beyond the domestic mortgage market.

Overseas buyers who are considering entering Dubai's real estate sector may want to focus their attention on villas, as Mr Desbois highlighted the strong performance of this asset class.

"Now there is real momentum and prices have increased by 25 to 30 per cent since January last year," he asserted.

This is backed up by figures published earlier this month by REIDIN, with the organisation noting villa sales prices increased by 2.07 per cent month-on-month in April and were up by 19.58 per cent on an annual basis.